For over a decade, the Mansour Real Estate Group has been driven by a passion to Impact and Improve Communities and Families Through Real Estate. We achieve this mission through the alignment of our 3 core values:
Excellence Is Our Minimum Standard
Live What We Preach
Practice Servant Leadership
We see life overflowing with opportunities, and view your real estate goals with the same enthusiastic perspective. Helping our clients achieve their dreams when it comes to buying or selling a home, is the ultimate in job satisfaction.
Call us and let us show you how we can help you Make The Most Of Your Opportunities!
---
Awards and Recognition:
Sutton Platinum Award 2006-2020
Medaillion Award
All my other awards are in my office; come down and take a look!
Organizations and Affiliations:
Past Member of City of Surrey Crime Prevention Society
Member of the Fraser Valley Real Estate Board
Former Director of Business Practices, Fraser Valley Real Estate Board
Member of the Canadian Real Estate Association
Member of the British Columbia Real Estate Association
Semi-active member of Steve Nash Fitness World (OK, more like 'occasional')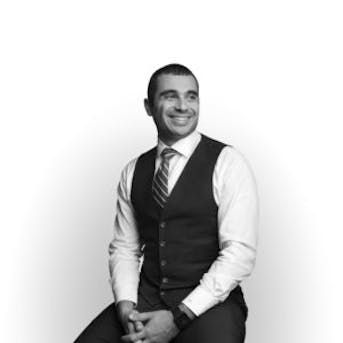 20 Things about Mohamed Mansour (Associate Broker/MBA)
I enjoy eating cereal at night
I love Sushi
I'm a movie enthusiast
Hiking is one of my favorite summer activities
I believe in good first impressions
I am more comfortable in a suit than in jeans
I love to travel
I love to learn in a group environment
I am an optimist who masquerades around as a realist
I never understood the "reality" aspect of Reality TV
I believe in family above all else
Once I start, it is hard for me to put a book down
I'm a night owl
I enjoy adrenalin sports like scuba diving and skydiving
I love my motorcycles, my ATV's, my snowmobiles…
I think I can always do better
The only sport I can watch with interest is hockey
I work best on a fluid schedule
I think everyone should strive to be better than they are
I am never too busy for any of your referrals (I just had to throw that one in)
For whatever your real Estate needs, contact me.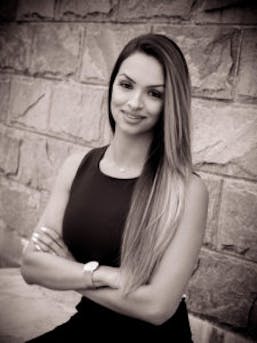 A Few Things about Sonia Kang (Licenced Realtor)
I love to read, pretty much anything.
I love learning new things.
I love watching horror movies
One of my favourite things to do includes cleaning. I can literally clean all day.
I don't like when people are late.
I love learning or watching anything that has to do with mental health, which is why I went forward and obtained my Bachelor's degree in Psychology.
If I wasn't a realtor, I would love to be a Private Investigator.
I don't drink alcohol, which comes as a shock for some.
I cannot leave my room in the morning without making my bed and cleaning my room.
I love eating pizza, even when its cold.
I am extremely afraid of heights, and large bodies of water. Which also means, I can't swim.
I also have my Nursing Degree.
I would rather wear heels than runners, all day, every day.
Do unto others, as you would have them do unto you. I'm a strong believer in karma.
I'm extremely spiritual.
If I had to choose a favourite show it would either be Friends, or Ellen. Clearly, I love to laugh.
I married my high school sweetheart, whom is also my best friend.
I have 3 beautiful children, 2 girls and a boy
And More than anything, I love my family, and spending time with them.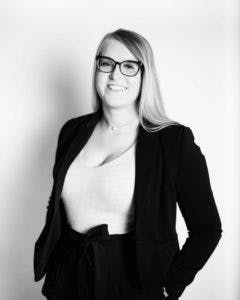 A Few Things about Chelsea Phelps (Client Care Manager)
I love impromptu road trips
Everything in my closet is white, black, or grey
My Family has named all of our cars, mine is Marsha!
I love cleaning my house
Hiking is my favourite outdoor activity
Fall is my favourite season
I'm a middle child (and the favourite, don't tell my siblings!)
I'm a morning person
I love learning new things
I'm super competitive with myself and always strive to be better
I'm all about operations and learned most of my skills while managing at McDonald's and later at Starbucks. (I highly recommend working for both!)
When I was younger, I wanted to be a police officer
I believe in family above everything else
Honesty is the best policy
I was the Ladner May Queen in 2007
I participated in every talent show from K-Gr 12 (I love to sing!)
I've never traveled outside North America
I volunteered at an orphanage in Mexico in 2010 and 2013
I love 'mom and pop' breakfast spots! Weekend Brunch is a must
I'm a Cancer and ESFJ and both describe me pretty much to a T